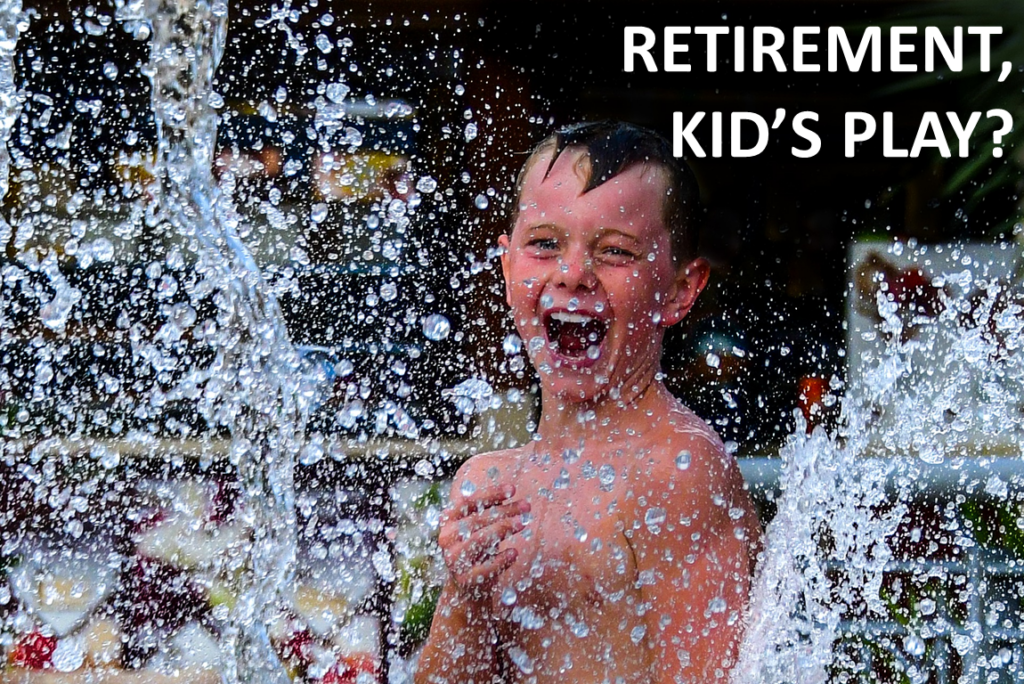 Would kids make the best retirees?
Kids have retirement figured out
What?
Go watch kids play. Do you see their energy and enthusiasm and spontaneous joy?
My suggestion is that as you watch, soak it up. Learn from it.
And then go out and practice that for yourself. I say, get out there and go for it.
A while back, I wrote about the 3 Big Retirement Questions people often ask. It's consistently been one of my most popular columns.
What does this have to do with kids, play, and retirement?
First, let's review what those 3 questions are:
Do I have enough money to retire comfortably (and how much do I really need)?
How do I balance my goals with my commitments?
How do I stay focused and structure my time for the things most important to me?
Questions 2 and 3 are all about playing more. They're about spending your retirement time on the things most important to you. As you get better and better at answering those questions, the more of your time can be devoted to playing and having fun.
But… The first question people typically ask is question #1 or they'll say something like, "But first I need the money to retire!"
What's happened since…
Since I first wrote that article, I've been helping retirees answer those 3 questions.
In particular, I've been helping others answer that first big question, and they've been loving the results. I first used what I teach to find my own way to retire comfortably. Then I began sharing it with others.
People have been saying they have a new certainty and peace of mind, where before they had confusion and fear. I've been so happy that I've been able to play a role in their achieving those results.
What's a "play bucket?"
When I answered those first big question for myself, I included what I call a "play bucket."
What's a "play bucket?" Its an extra annual budgeted amount to spend on things over and above your day-to-day, around-the-town expenses. For me that particularly includes travel and, during this Covid-19 year, more home improvements and toys that will give me pleasure.
Because I have that play bucket, I know at a glance whether I can afford that next trip or other big fun thing.
Since I retired and because I know how big my play bucket is (and how much I've used out of it), I've been able to jump on a couple really fun opportunities without a worry. Here are two examples:
In April 2016 I learned that some family was joining a historical tour of London, Normandy, and Amsterdam. It was run by my sister-in-law's brother, who is with the Ohio State department of history. For years they had annually run this tour and this was the last time. It was an opportunity to take a great trip with my brother, sister-in-law, and other close family and friends. Because I had my play bucket, it only took an instant to see that I had funds to spare and I jumped in. It was a fantastic tour, great camaraderie, and lots of wonderful lasting memories.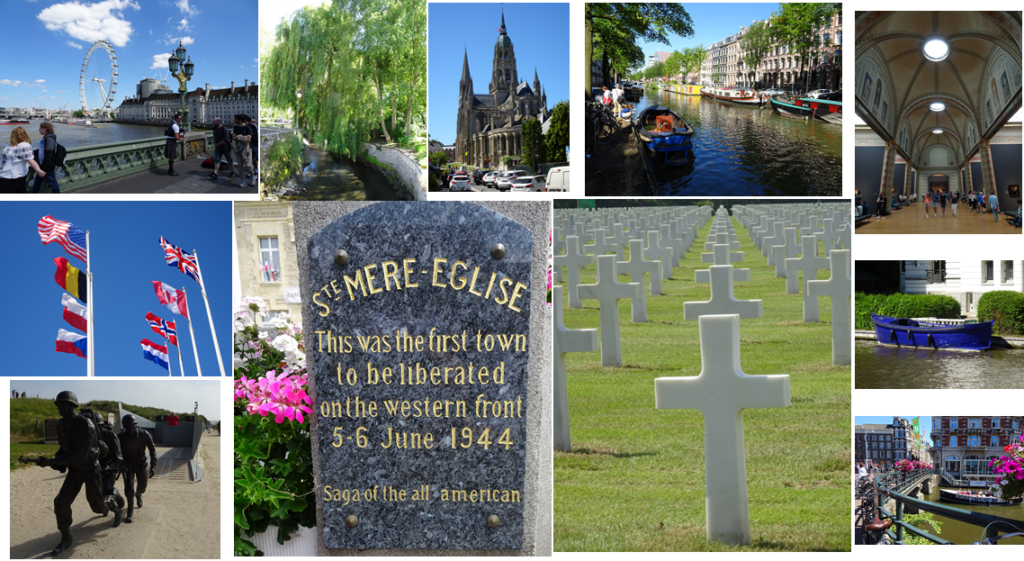 In March 2017 I had a bad health scare. My doctors thought I might have a very serious cancer that would have been terminal. Turns out, it was a false alarm. But… One evening I was so scared, I took stock of what was most important in my life. One thing that rose to the top of my list was that for years I'd said my #1 destination was New Zealand. Well, I looked at my play bucket and saw I could do it with plenty of room to spare. A month later I was touring New Zealand, seeing the natural splendors, the Maori culture, and even the Hobbit film set. The scare motivated me to do it now while things are fine. Now whatever happens in the future, I can look back and say "check-done." I wrote about it in an earlier article.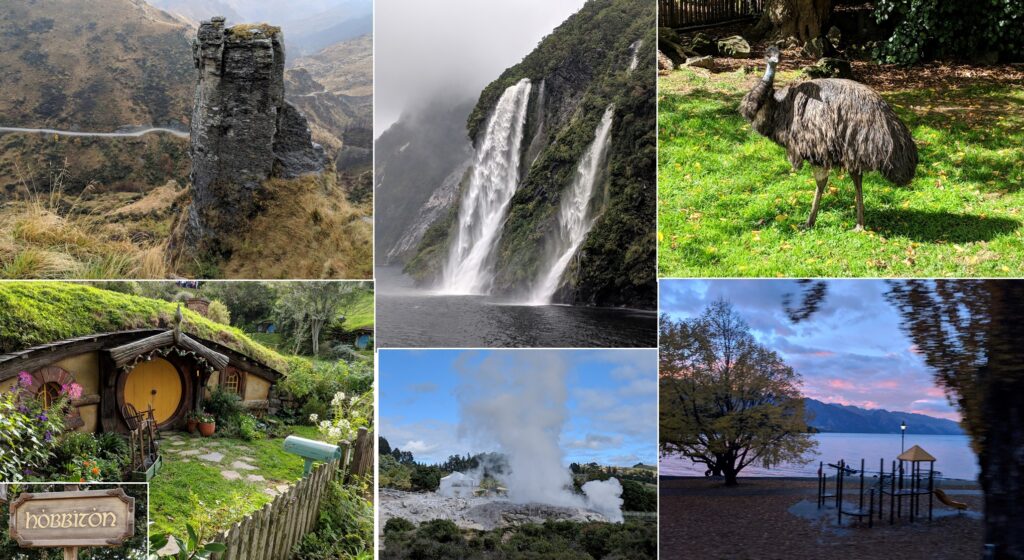 Take Action Now
Want to create your own retirement play bucket? If you're feeling confusion and fear about retirement, this Free Report shows you how to create a better strategy to retire comfortably. Join the others who have used these same steps to get clarity and build a workable plan.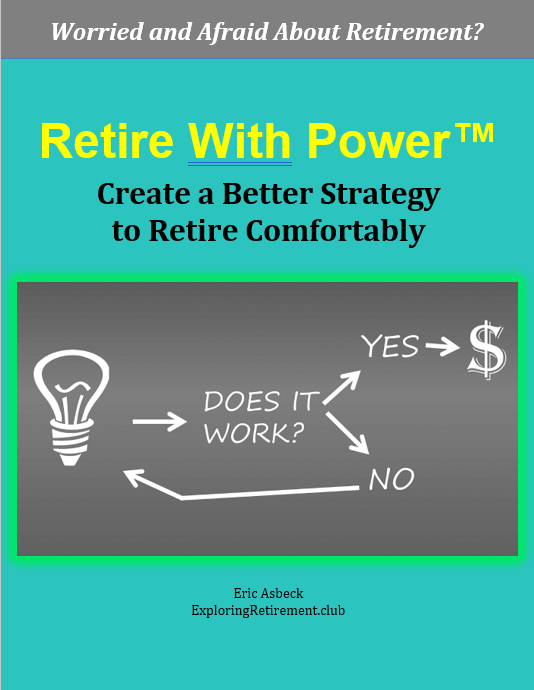 HIDDEN INCOME STREAMS
Do you have enough money for the lifestyle you want?
You Will Discover:
2 mindset hacks that create the money freedom to do what you want, when you want
Secrets used to create a multi-million dollar business
The hidden income stream many entrepreneurs overlook
After you've resolved that issue, the next step is to begin intentionally creating an amazing retirement by playing more and having plenty of fun.
Keep playing!
Eric